WHAT IS POMPE DISEASE:
Pompe Disease is a rare genetic disorder. People with Pompe lack a certain amount of an enzyme (acid alpha-glucosidase or GAA) that breaks down glycogen (a stored form of sugar used for energy.) Not having enough of this enzyme can lead to a buildup of glycogen and, subsequently, damage the muscle. The heart and skeletal muscles are most vulnerable in Pompe patients. There are different forms of Pompe and the severity of the disease and the age of onset varies. Without treatment, Pompe can be deadly.
Early Onset or Infantile Pompe patients hardly have any of the GAA enzyme and may not have any of it at all. It's usually clear something is amiss in the first months of life. Signs such as feeding problems, poor weight gain, muscle weakness, floppy limbs and head lag will present as well as an enlarged heart. Without treatment, babies with this form of the disease are likely to pass away from heart and/or respiratory issues before they reach the 12 month mark.
Late Onset or Juvenile/Adult Pompe patients have a significant deficiency of the GAA enzyme. Signs of the disease can show up in the first month of life, the first years, when a person is a Senior high school or a Senior in life. There's really no predicting when the signs will start to show. Those signs are weak muscles and respiratory weakness. Without treatment, respiratory failure can lead to death.
The team at Duke University has and is leading life saving research on Pompe Disease. Dr. Priya Kishnani – the Division Chief of Medical Genetics at the Duke University Medical Center – is the doctor Gabriel sees at Duke. She's researched Pompe for 25 years – leading a group of doctors over the last 10 to advocate nationally for universal newborn screening. Dr. Kishnani worked with biotech firm Genzyme to lead clinical trials and develop Enzyme Replacement Therapy, which has saved and improved the lives of Pompe patients. The Duke team continues to research Pompe and better the delivery of ERT, manage patient response to it and improve genetic counseling for families.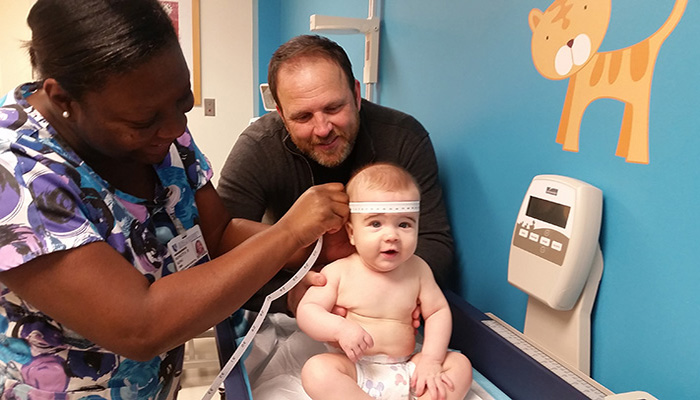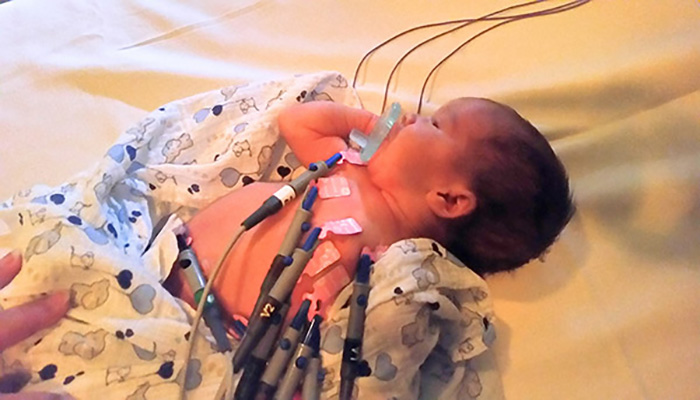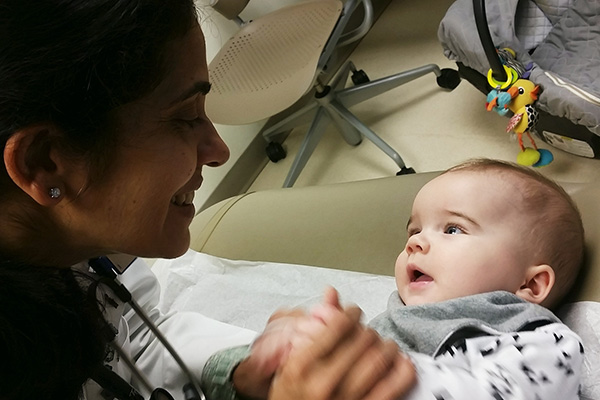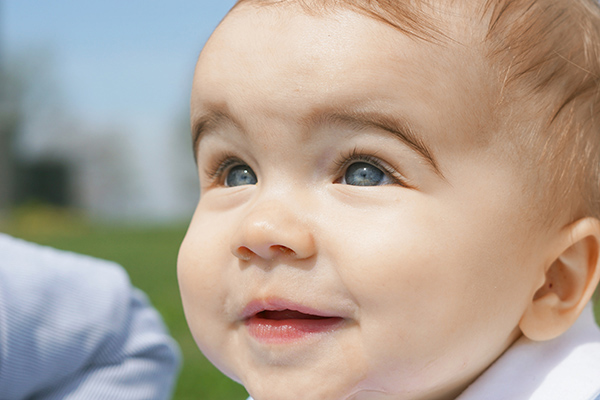 A HUGE SUCCESS -- Thanks to you!
 Today is International Pompe Day and, while there is so much sadness in the world right now, there is so much hope!
It is with tremendous gratitude and humility that I, on behalf of the Gabriel's Gale board, thank all of you for your kindness and contributions toward our 2019 Gabriel's Gale Fundraiser.
Our goal was to raise $15,000.00. Guess what? Thanks to you, we did it! Incredible. This will allow us to write a $10,000 check to Duke Health to forward Dr. Kishnani and her tam's work, give some financial support to a local Pompe Family (heading to Duke this year!) and have some money for the foundation's expenses.
While many of you could not make it to our fundraiser, you helped make it a success by your donations. Every dollar (and Euro!) counts!
We are forever indebted to our emcee Kris Ketz. Huge thanks to those who provided our venue & food Brett Euritt Zarda Bar-B-Q & Catering Co. @panerabread as well as Hy-Vee for flowers & the amazing people who donated to our silent auction. Thank you Dr. Heese Children's Mercy for speaking & Dr. Kishani from Duke Health for sending a video. Thank you Magician Todd Lamanske for truly making us believe in magic! Endless thanks to our incredible board including Talia Evans Becca Silverman and Heather Bokelkamp. No value can be put on their hard work and - most important - belief in our mission.
Finally - thank you to the many of you who donated even if you couldn't come & for those of you who trusted us enough to buy a ticket and become part of the Force to Fight Pompe!
Sponsors